Welcome to 4Paws On Wheels - Cat & Dog Transportation at its finest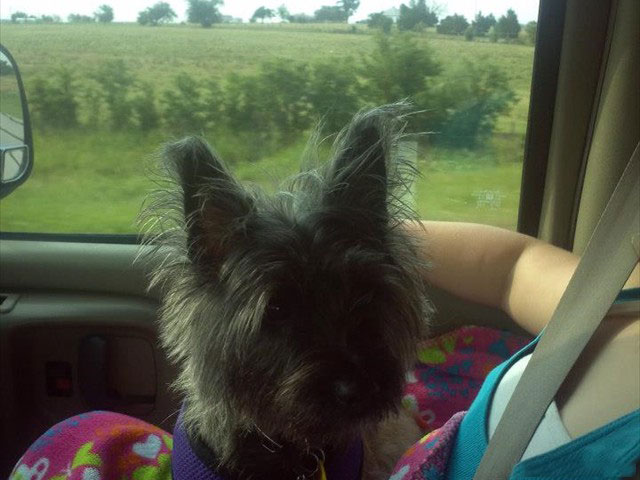 Regardless of the type of weather Mike Newkirk has enjoyed providing professional ground transportation for pets over the last decade. In rain, snow and very cold weather dogs and cats and the occasional exotic bird are safely delivered by ground transportation with a personal touch. Our pet delivery services are born out of love for our own pets and every pet we move is well cared for just like we were caring for our own pets. Our pet transportation specialists have provided animal ground transportation for more than 1000 pets since the inception of 4Paws On Wheels in 2007. If you want your pet moved safely and securely you want to use 4Paws on Wheels pet delivery services. During transport your pet will eat and sleep together with a 4Paws On Wheels pet transportation specialist, we spend time with your animal whenever we can when not driving. Your dog or cat "if willing" will be walked and exercised 4 times a day throughout the day or days of transportation.
At 4Paws on Wheels we are the animal transport experts providing nationwide pet delivery that you can count on. While we are based in Texas our pet transport service provides pet moving and relocation services across the USA. Fill out our free quote form now and safely relocate your pet using professional pet delivery and animal transport services from 4Paws On Wheels. If you need to reach us call (512) 903-9647 to find out more and we can answer any questions you may have regarding pet transportation and why using 4Paws On Wheels for all of your cat and dog transportation needs is the best choice you can make.